The extremely popular concept that we made a post about earlier called iOS Blocks is finally becoming a reality. Now, don't get too excited because it doesn't look like it's coming out for a while. It's currently in it's alpha/research stage and is being developed by Matt Clarke and ravirajm. Below you'll see a video showcasing a very early stage of the iOS Block tweak.
Also, it seems that it's working on the iPad, which is great.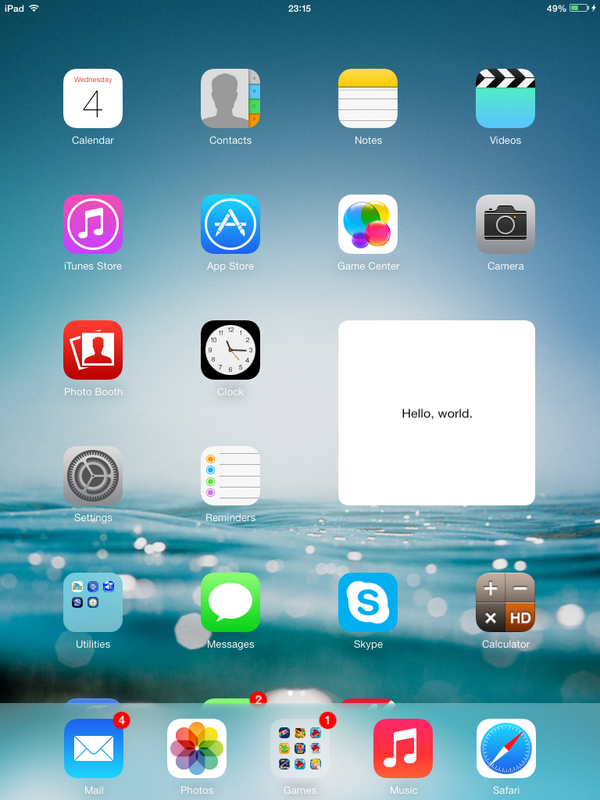 Obviously, we're only looking at a "Hello World" blank block, but in the future it would be integrated with each application and display information that corresponds to the application.
The fact that this iOS Block concept, which only debuted a few days ago, is going to become a reality for jailbroken devices is just jaw dropping. It's especially impressive that Clarke has been able to develop a good starting point in such a short time. We'll keep posting updates about the development of this tweak.
Be sure to follow Matt Clarke on his twitter and ravirajm on his twitter for the latest updates from them. They claim to be in the early research stages of development, but it's still great to actually see some visual progress!
Let us know what you think in the comments below!